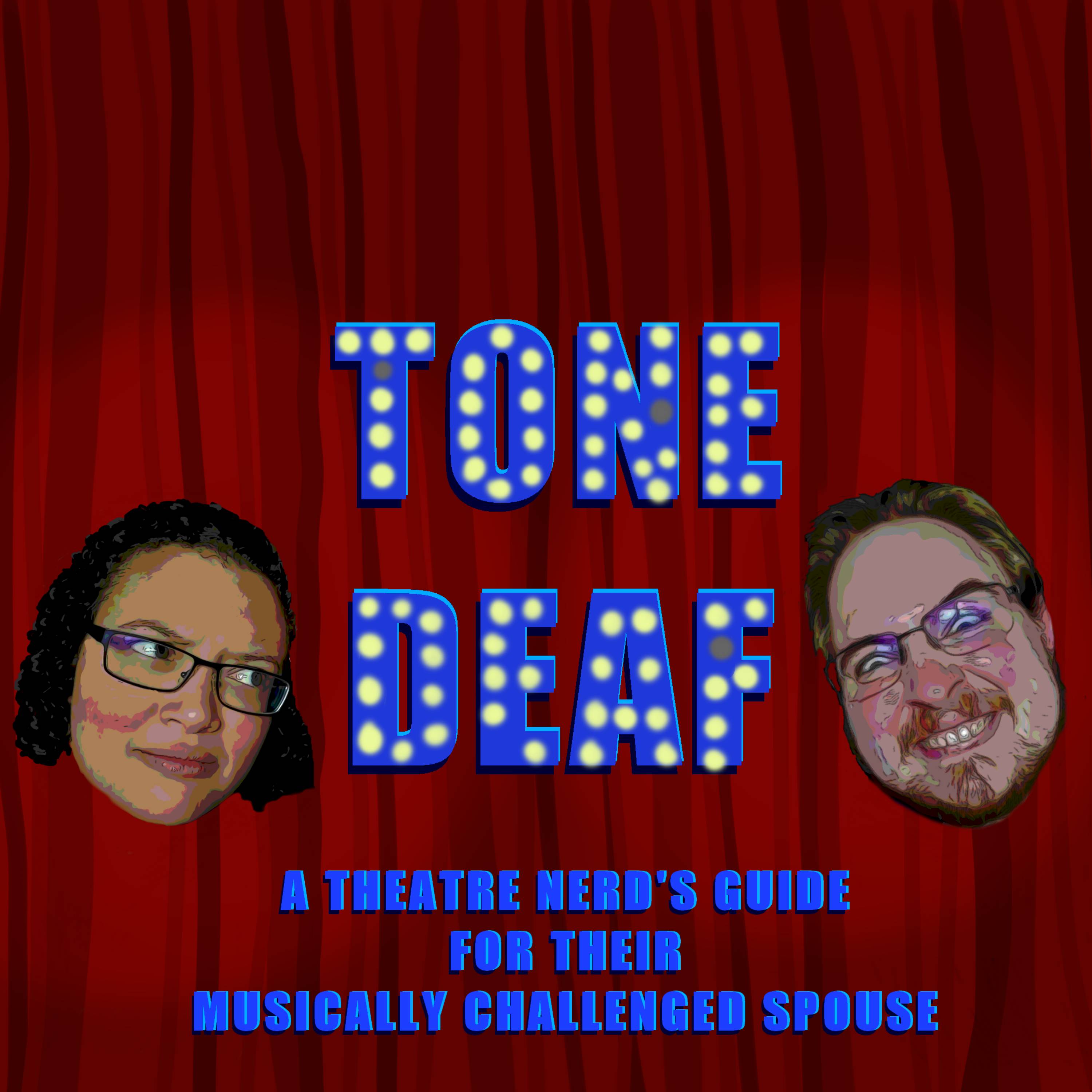 We get a little out of hand with this one. The naming conventions of Land Before Time may be silly, but Warren can be sillier.
This week, K and Warren cover The Land Before Time VIII: The Big Freeze. Warren confuses actors (again), K makes a horrifying realization about this series, and we rant about how horrible snow is. Don't worry, next week's movie is terrible! :D
Promo: Pomegranates and Pitchforks
Help out local theatres and check out BeAnArtsHero, Arts Leaders of Color Emergency Fund, The Actor's Fund, and the Artist's Relief Tree to find out how you can help theatres survive the pandemic!
Buy some merch at our TeePublic!  https://www.teepublic.com/stores/tonedeafmusical?ref_id=13889
Join the Cast Junkie discord and help support indie podcasts at https://discord.gg/ajPg3JSg6e. Follow us on Twitter, Instagram, and Facebadger @ToneDeafMusical for some dank theatre memes, check out the patreon at https://www.patreon.com/tonedeafmusical and visit our website, tonedeafmusical.com
Play Now